Un articolo della Oxford University, su Medium, motiva le decisioni prese nel corso della ristrutturazione della Weston Library, andando a cercare il ruolo delle biblioteche (accademiche) — nonostante Internet:
The Library of Celsus was built in 135AD in honour of a Roman senator. It stored 12,000 scrolls and those who wished to read them would travel long distances to visit. They would stay until their work was complete, sometimes for weeks at a time, and were given a place to eat, sleep and do some sort of athletic activity. Now that so many students use the library as a place to do their own work, libraries are thinking more about how to accommodate the varying needs of their users. (…)

'For the last 150 years academic libraries have seen themselves as information-centred storehouses of books and I think that was a mistake. We need to return to the original purpose of the library, which is to support all the various needs of the scholar and provide him or her with a place to come up with ideas and make breakthroughs that would not otherwise have happened.'
(Relativo: Come il Regno Unito immagina le biblioteche del futuro)
Il pezzo contiene anche un video interessante sulla preservazione, e sul processo di digitalizzazione, dei manoscritti conservati nella Bodleian Library:
In aggiunta, giusto perché collegata al video sopra: la foto che ho fatto due settimane fa alla sede dell'Internet Archive alla Wellcome Library, di Londra: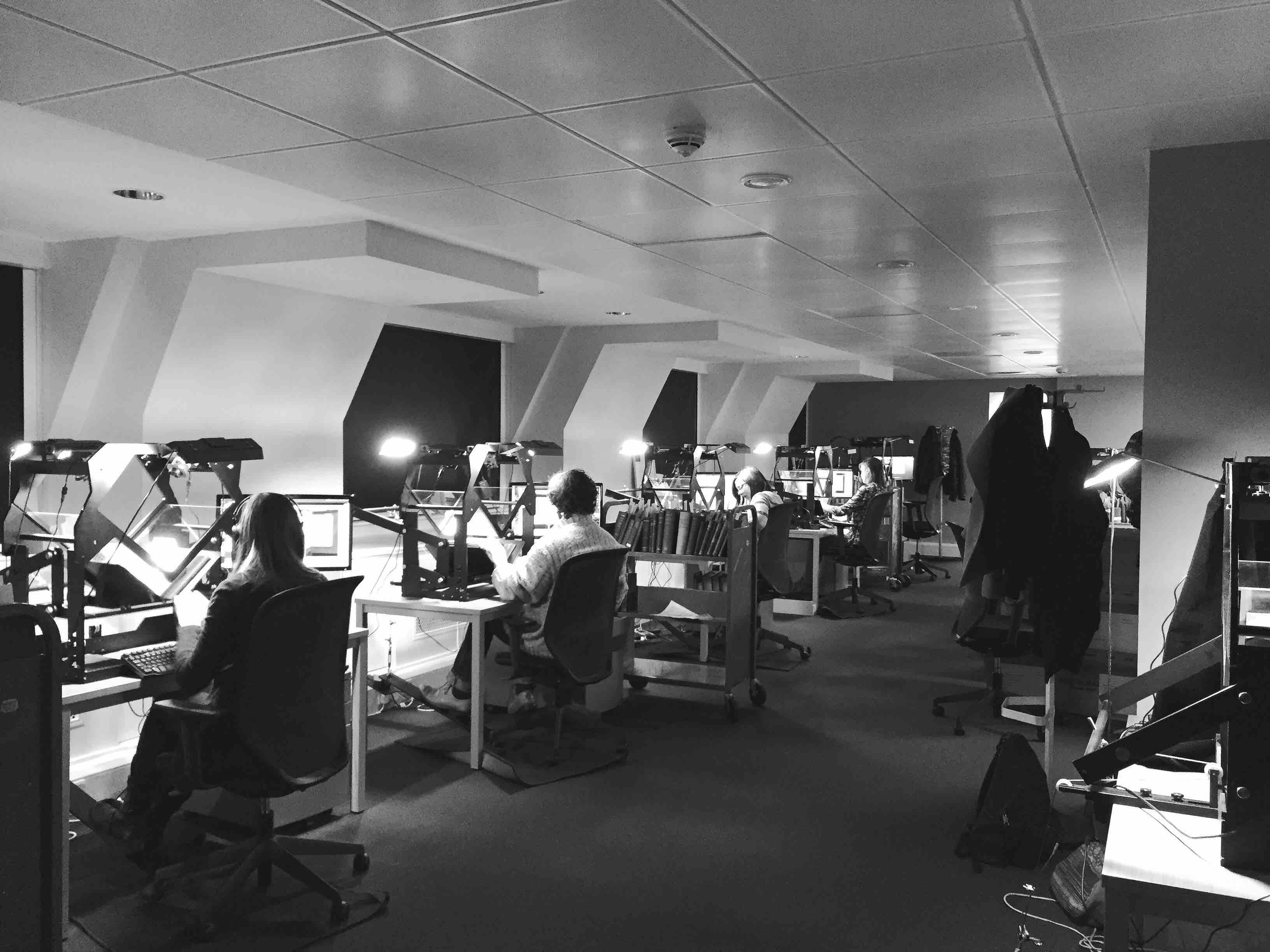 Per gli interessati, Vice ha un bel racconto fotografico del posto.